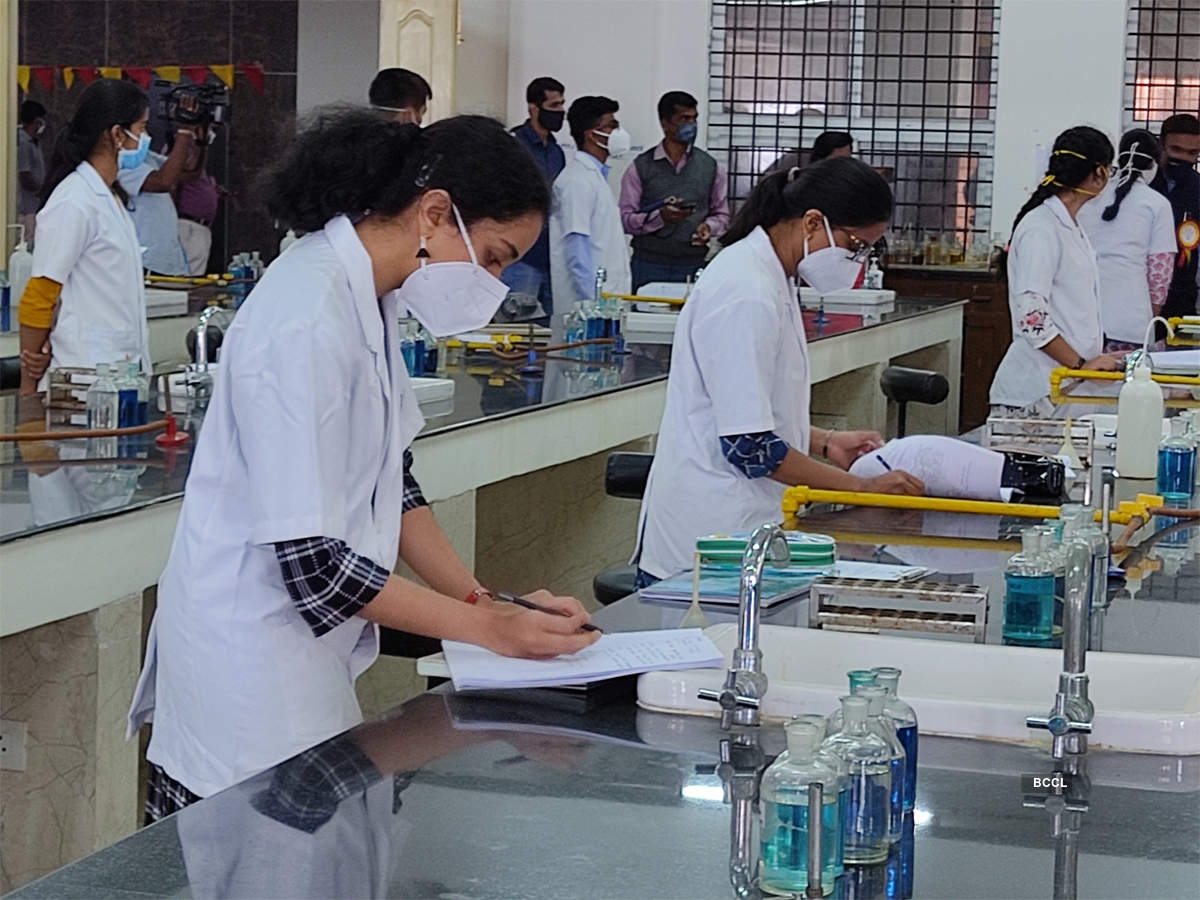 Ahmedabad: In an emergency call, after witnessing the soaring Covid numbers in the city, the state health department in a letter has asked all final-year
medical students
across government medical colleges to report for duty.
There are roughly 750 students who had appeared for their final year MBBS exams to report for duty. The letter was addressed to GMERS medical colleges in Sola and Gandhinagar, GCS medical college Amdupura and AMC-MET medical college, Khokhra. A similar move was undertaken soon after Diwali when cases had begun to rise.
The state government order is addressed to individual deans of the medical colleges. There are a total of 3,000 second-year and third-year MBBS students, who along with paramedical staff, have been deployed on Covid duties across the city. The additional 750 students will be deployed for ward duties, Sanjeevani Rath-fever helpline, home isolation duties, and even mass testing dome duties.
NHL medical college has been asked to arrange for the doctors' stay, food and living arrangemnets. Dean of NHL Medical College, Dr Pratik Patel said, "The students will be deployed for various Covid duties. We have just received the letter from the state health department. We will be deploying the students for Sanjeevani Rath and Vadil Sewa. A similar move was udnertaken after Diwali."